WhatsApp Web is an amazing way to use the popular messaging service from a computer. But it has one flaw: it will always show your status as 'Online'. Since privacy is a major concern for WhatsApp users, I'll help you fix this problem in a few simple steps.
To hide your WhatsApp Web 'online' status, download the WAIncognito extension for the Google Chrome browser. Once installed, click on the newly installed browser extension to log into WhatsApp web incognito, without showing your online status.
This solution will hide your personal online status on the web version of the messaging app. The extension can't be found through the search functionality in the Google Chrome extensions library, but you can find it if you Google for 'WAIncognito'.
Alternatively, you can download the WAIncognito extension for Google Chrome on this page.

When WhatsApp Web Shows Your Status As Online
Whenever you have the WhatsApp Web application opened as a tab on your browser, the messaging service will show your status as 'Online'. Even when you're not currently using your browser, the online status will not change.
Only after completely closing the WhatsApp Web tab or WhatsApp for PC software, your status will change to 'Last seen'. It will also display the time you were last seen online on the app.
It can be quite annoying for people to always show as online, even when you're not currently using the app. People are more likely to talk to you when you're doing something else on your computer. Luckily, the Google Chrome extension WAIncognito can fix this.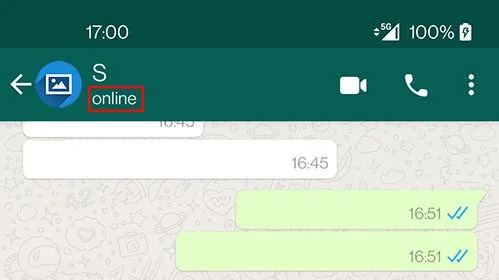 Hide Online Status On WhatsApp Web
Unfortunately, it is not possible to hide the 'Online' status in WhatsApp Web natively, even when you have hidden your online status in the linked app version of WhatsApp. To maintain a level of privacy in WhatsApp Web, download the WAIncognito extension for Google Chrome:
Download Google Chrome and open it as your browser
Google 'WAIncognito' on Google or click here to download the WAIncognito extension for Chrome
In Chrome, click on the 'Extensions' icon (that resembles a puzzle piece)
Click on the newly installed 'WAIncognito' extension
Access WhatsApp Web through WAIncognito to permanently hide your online status
Downloading and using WAIngocnito to hide your last seen online status is free of charge. At the time of writing, the extension is not directly available using the 'Search extensions' functionality that is built into Google Chrome. You'll have to manually add it using the steps explained above.
Are There Alternatives To The WAIncognito Extension?
Currently, there are no known alternatives to the WAIngocnito method. If you want to stop showing your status as 'Online' all the time in WhatsApp Web, this third-party extension is your only option. WhatsApp Web does not allow you to change these settings in your settings when using the browser version.
It's not really my preferred method either, but the extension seems to work instantly and without any hiccups. So I can definitely recommend trying it out! If you have found an alternative method, feel free to share it in the comments below. Also, feel free to let me know if you're having issues using the WAIncognito extension.
Also read: Will Someone Know If I Check Their Last Seen On WhatsApp?