Texting and calling have cost people money since the invention of the telephone itself. But now there is WhatsApp, the messaging service that uses the power of the internet to instantly deliver texts to your contacts all over the world.
As a general rule, calling or texting with WhatsApp through a WiFi network is free. When using a mobile data plan (4G or 5G), WhatsApp communication will be free until you have exceeded your daily data limit. The additional cost after exceeding the data limit will depend on the amount of MBs used by WhatsApp.
As long as you're connected to a WiFi network, there is no need to worry about extra costs on the telephone bill. Sending information over the internet is free of charge, regardless of the amount of data used. Costs can only come into play when you're on the road.
Is It Free To Use WhatsApp?
While using WhatsApp on a WiFi network is free of charge, texting or calling with a mobile data plan can cost money. Usually, daily data usage limits are not exceeded by smartphone users. However, additional costs might be charged after the daily data limit is exceeded. Additional costs vary based on the subscription plan chosen and the amount of data used.
If you're on the road and using a limited mobile data subscription, it's a good idea to avoid downloading large files through WhatsApp (learn how to compress images or videos for WhatsApp here). If someone sends a video or image, the 4G or 5G settings on your phone tend to ask for download permission first.
Since voice calls will use more data than texts, these will be more expensive on the 4G or 5G network. Do you pay for a monthly data plan for your smartphone with e.g. AT&T, Verizon, or T-Mobile? Check up on your daily data limit first. Make sure you don't exceed it to avoid unnecessary extra costs.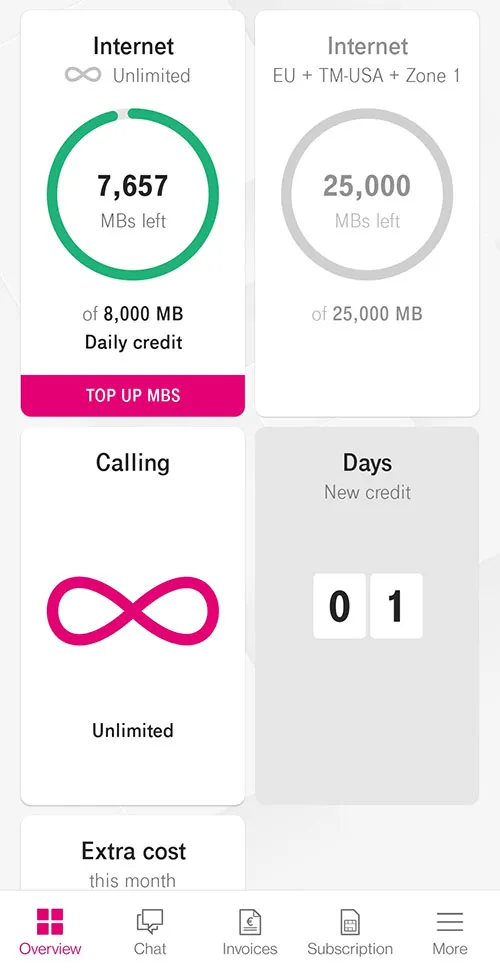 Are WhatsApp Calls Really Free?
It might seem mind-blowing at first, but voice calls via WhatsApp are completely free of charge. The app does not make money with these types of calls. And you can rest assured that nobody can listen in to your WhatsApp calls thanks to end-to-end encryption.
While I don't want to keep repeating myself, I think it's important for newcomers to learn the following:
Yes, all your WhatsApp calls are really free
The exception to the rule is going over your mobile data limit, this is when extra fees apply
Make sure to only use WhatsApp voice calls on WiFi or unlimited 4G /5G data plans
Obviously, to be able to use voice calls you'd have to be able to connect to a stable WiFi network. This is not always possible, and an unstable network will often result in a disconnected call. That can be really annoying, especially if you're using the free service in another country.
WhatsApp Cost Abroad
The popular messaging service has over 2.5 billion users around the globe. Needless to say, the app is available in practically every country in the world. WhatsApp can be a useful alternative to solely relying on texting or calling with local SIM cards. Even in another country.
When traveling internationally, the same general cost rules apply as in your home country. Using WhatsApp abroad is free of charge when using a WiFi network for texting and voice calls. When using a local SIM card and mobile data plan, any data exceeding the daily limit will be charged via the provider used abroad.
If you're on a holiday or business trip abroad, make sure to keep WhatsApp usage free by:
Only using a trustworthy WiFi network
Staying within your daily data limit for your local data plan
Not downloading large files on mobile data
Keeping your voice calls limited on mobile data
Do WhatsApp Calls Show On A Phone Bill?
There are no reasons for Whatsapp calls to appear on a phone bill. A voice call via WhatsApp is similar to uploading and downloading information on the internet. This cannot be compared to a phone call or traditional SMS text. A phone bill deals with services provided by the phone company, and app usage is not included.
However, this does not mean that data usage cannot be charged via your phone bill. A data service provider for your smartphone can include excess data usage in the phone bill. Extra costs can be charged over long-winded WhatsApp voice calls or downloading large files through WhatsApp.
However, as long as you keep track of your daily data limits and use WhatsApp on a WiFi network, no additional data fees apply.
How Does WhatsApp Make Money?
A wise man once said, if everything is offered for free, you probably ARE the product. And perhaps the same is true for WhatsApp. Who knows. After all, no in-app advertising is used and no user calls are charged.
So how does Facebook, the owner of WhatsApp, make money at all? The subscription model no longer exists.
Currently, Facebook mainly makes money through WhatsApp by charging businesses. Consumers that communicate with a business using WhatsApp would cover the cost of the application for Facebook. The revenue from this business model is estimated to be $5 billion USD in 2020. Per user, Facebook made about $4 USD in the year 2020.
Pretty impressive for a free messaging application. If you're wary of this at all, a competitor called Signal is quickly growing right now. After all, moving away from Facebook might be a good idea for all of us.