If you want to share images, audio, or video files on WhatsApp, file sizes can be pretty big. If you're on mobile data, this could add up to a lot of data. Despite the fact that the WhatsApp app will automatically compress media.
Whatsapp does compress images, audio, and video when sending them in a message, sometimes with as much as 98% file size reduction. However, file compression in the app will significantly reduce image quality. To bypass file compression, users can send media on WhatsApp as a document instead.
Bypassing the image compression is desired when you'd like to send files on WhatsApp in their original quality. I'll explain how to send your files in the highest quality (and bypass the awful automated file compression) below.
Later on in this article, I'll teach you how to properly compress images on WhatsApp without losing image quality. For that, we're going to need an external application for file compression.
But let's start with how to send high-quality media files in the first place, because the default media quality on WhatsApp tends to be, uhm, pretty crappy.
Bypass (Crappy) Image Compression On WhatsApp
If you wish to bypass image compression and maintain the original file size, the procedure is relatively simple. To send files as a document in WhatsApp, simply choose the 'Document' option when attaching a media file to your WhatsApp message: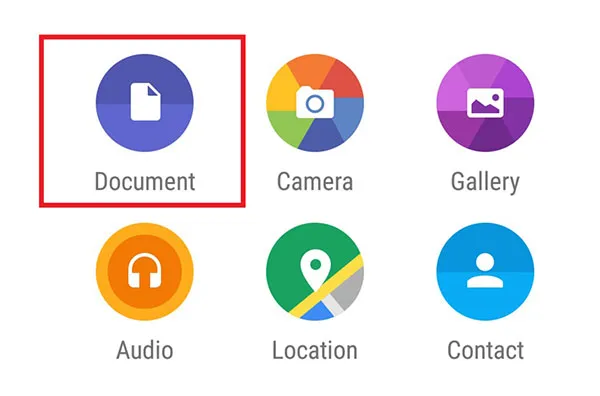 After choosing 'Document' as your media attachment, tap on 'Browse other docs':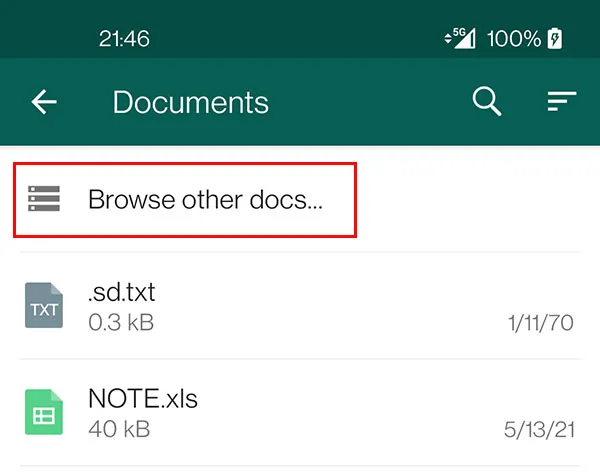 From there, you can choose from a wide array of file types to be sent as a 'Document', such as:
Images
Audio
Videos
Documents
Large files
The most recent files will be shown in a grid, including their file size and file type. You have the option to browse files in Google Drive or Dropbox as well. To send a file to your WhatsApp contact as a Document, you will need to confirm sending it first: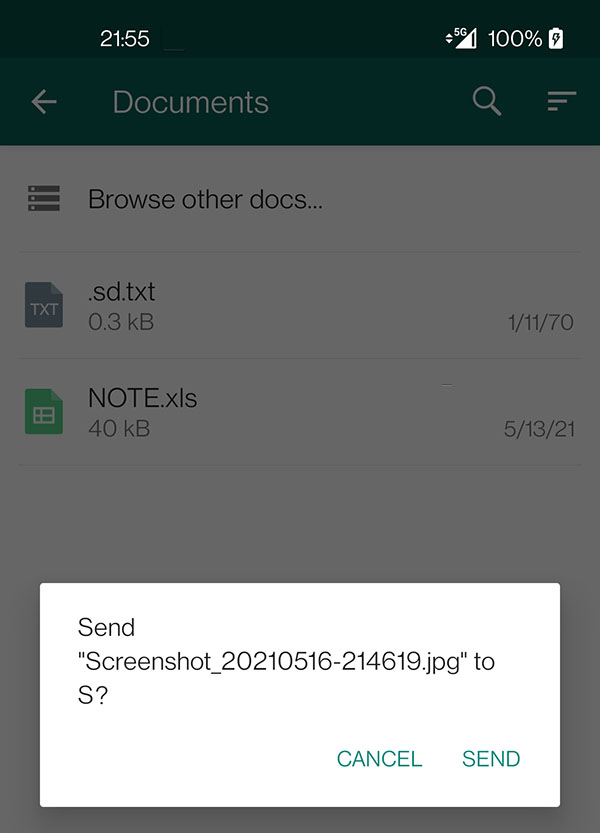 Simply press send to confirm sending the image to your WhatsApp contact. Make sure you selected the correct file, and you're sending it to the right person before pressing 'Send'. This method should not compress the image file size on WhatsApp (even when backing up WhatsApp messages on Google Drive). It will allow you to maintain the original image, audio, or video quality.
How To Properly Compress WhatsApp Files
Don't want to send large media files to your WhatsApp contacts, but instead want to keep the file size as small as possible? Fear not, my friends. There are plenty of external file compression apps that will help you reduce image size without losing quality.
To maintain image quality and reduce file size on Android using an external app, download one of the following Android apps (free):
If you're an iPhone user and would like to compress media files on Apple devices using an external app, download one of the following iOS apps (free):
Once you've chosen your favorite file compression app, compress and zip your media file(s) of choice. The file that is produced by the external app should maintain optimal image quality at all times.
You can now send your WhatsApp contacts the message attachment that you've just compressed. Choose the file using the 'Documents' option: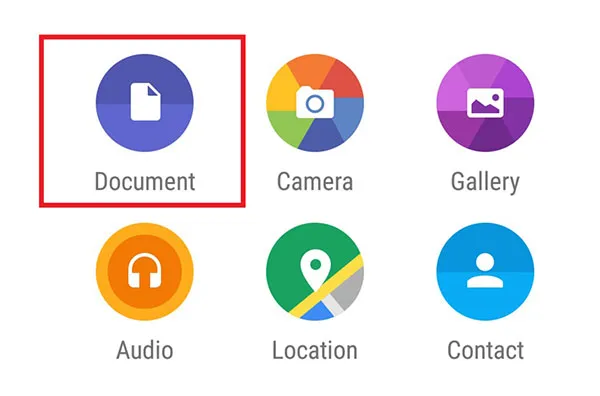 After selecting 'Documents', choose 'Browse other docs…' and select your zipped file with all your media files inside: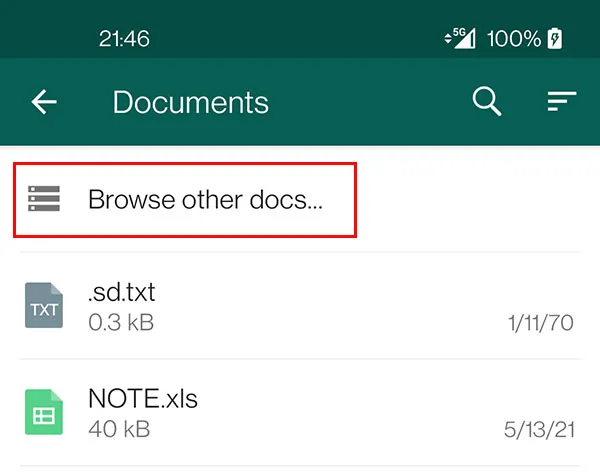 Maintaining the optimal image quality while reducing file size is really that simple. It doesn't take much effort once you picked your favorite (free) file compression app.
If your WhatsApp friend is having a hard time dealing with the compressed .ZIP file, simply help them download one of the aforementioned apps, they will allows users to 'unzip' the compressed files as well.
If you're still having a hard time understanding how to use the aforementioned file compression apps, feel free to ask your questions below and I'll try to help out where possible.